Welcome
…to Ipswich G&S Society, an amateur operatic and dramatic society based in Suffolk. According to NODA (The National Operatic and Dramatic Association), we're "a leading Company in East Anglia". To our members we are "one of the friendliest singing groups in the area".
Whether you like amateur theatre productions or choral concerts, we have something for you! Each autumn we perform one of Gilbert and Sullivan's "Savoy Operas" at the Seckford Theatre in Woodbridge with full orchestra, costumes and staging. In the spring and summer, we sing as a choir around Suffolk and North Essex for local charities.
If you are interested in hearing us, singing with us, booking us or fancy helping out in some way, we'd love to hear from you.
Concert Season
Rehearsals are every Monday at 7:30-9:45pm. We rehearse in the Methodist Church Hall on Kingfisher Drive in Ipswich. The official address is 2 Pheasant Road, IP2 0QH but the main entrance to the hall is around the corner on Kingfisher Drive.
It's a bit late to join us for singing in the concerts, but come join us in the ensemble for The Mikado!
If you'd like to watch the concerts, see more information on our 2022 concert series.
Next Performance:
Grundisburgh Village Hall, Ipswich Rd, Grundisburgh, Woodbridge
Sunday 24th July at 2:30pm
Ipswich G&S Concert
For tickets, please contact Tickets £10 via EventBrite or David Hayhow 07754217334 david.hayhow@btinternet.com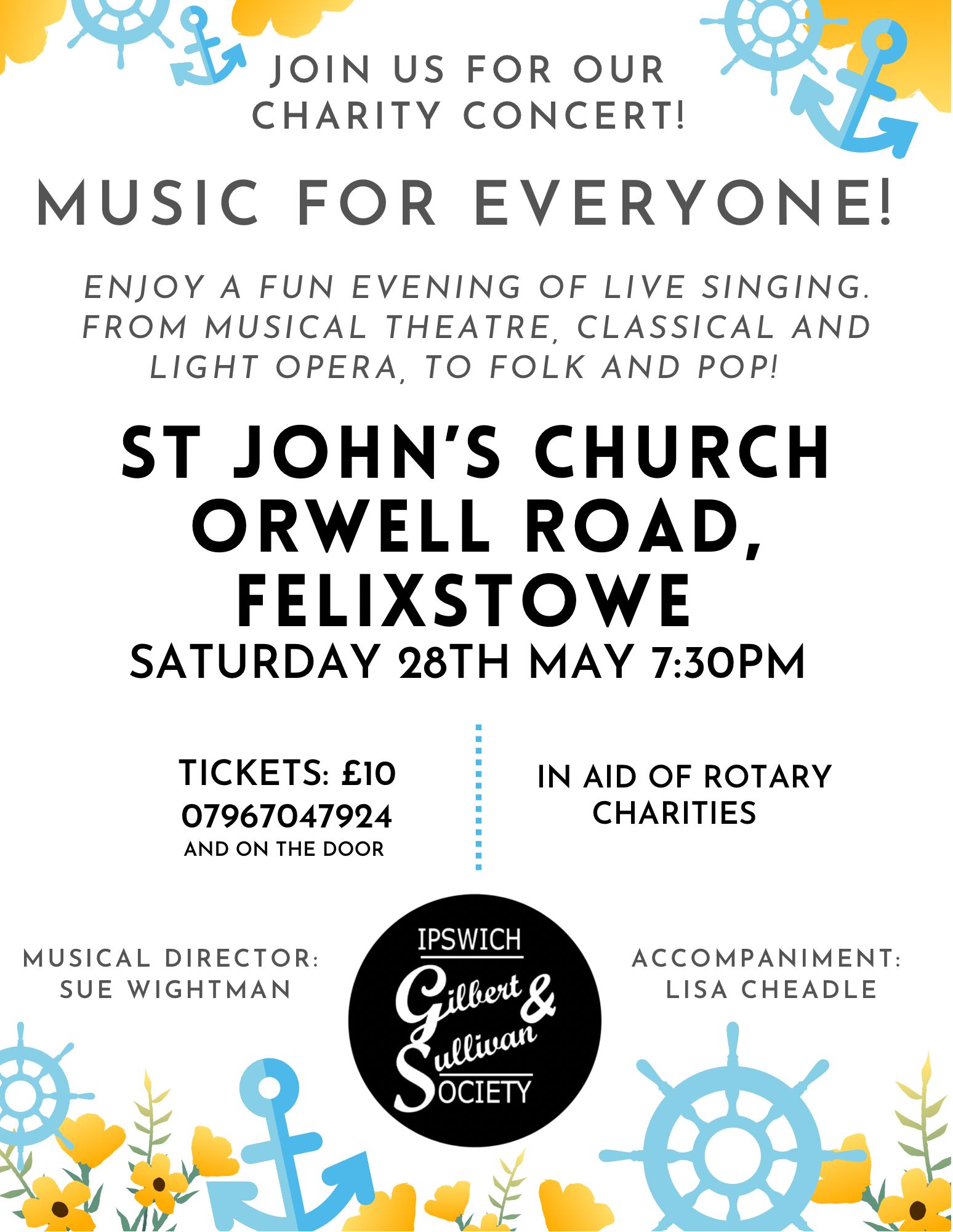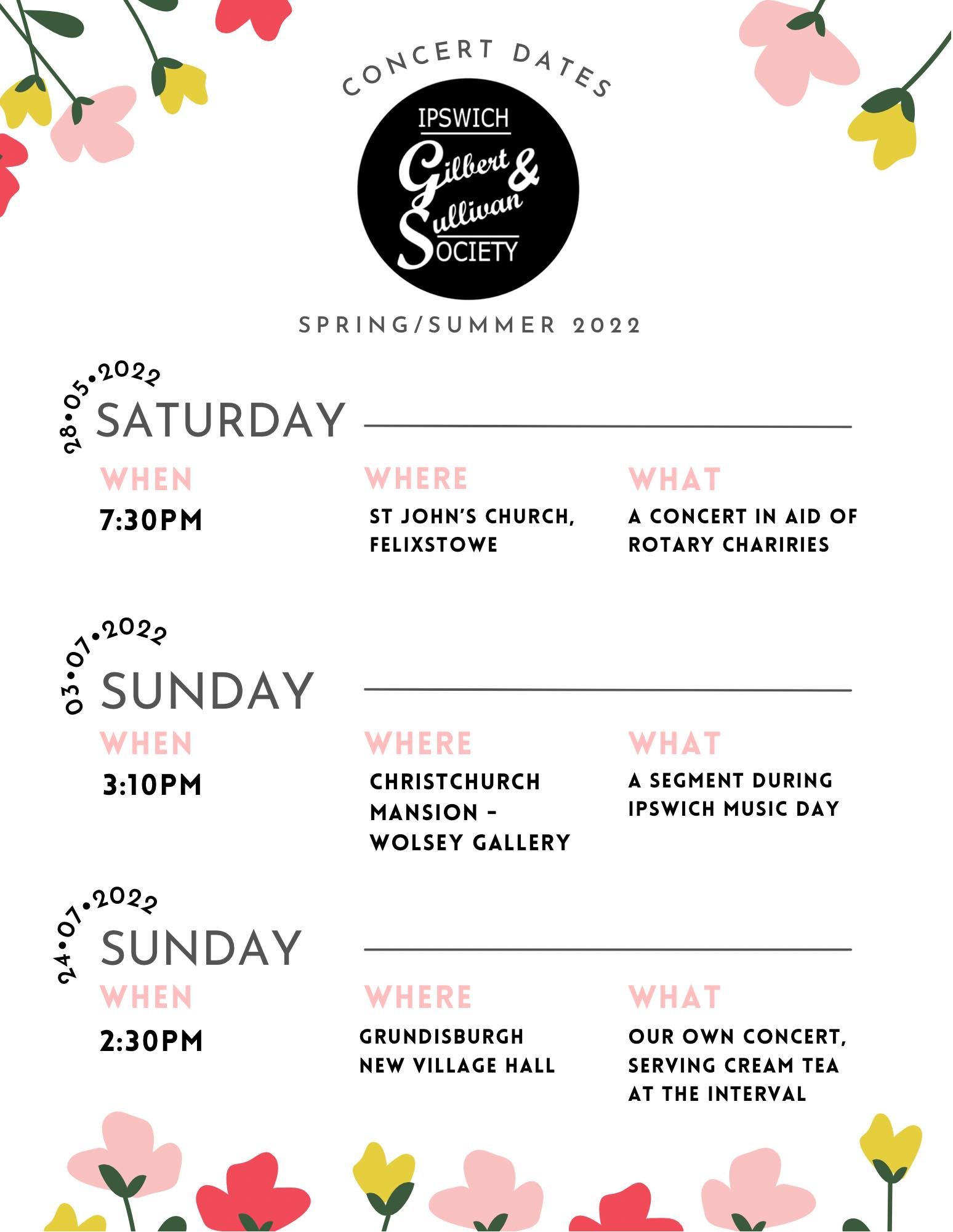 Show Season
Now that we've found our new musical director, Sue Wightman, we're ready to take on another show. James Hayward is on board to direct and we're busy getting everything ready.
This year we're doing what we should have done in 2020: The Mikado!
And for those of you who are concerned, we will not be using traditional Japanese costumes or any text that is offensive to any cultures. It will be very slightly modified to reflect modern values.
So, what we'd love to know is: Are you planning on singing with us?
Show Dates:
Monday 17th October 2022 - Sit-Down Orchestral Rehearsal (Venue TBC)
Sunday 23 October 2022 - Tech Rehearsal @ Seckford Theatre
Monday 24th October - Dress Rehearsal @ Seckford Theatre
Tuesday 25th - Sunday 30th October 2022 - Shows @ Seckford Theatre
Facebook
Twitter
Instagram