Ruddigore 2019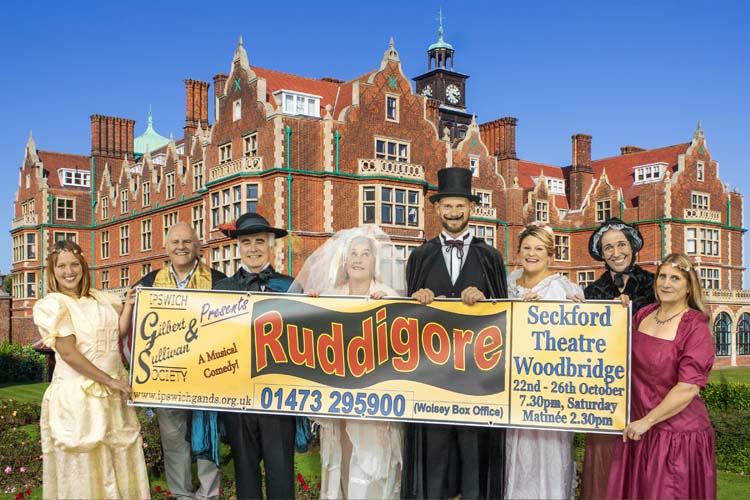 Robin Oakapple is a bashful young man in love with the rather prim Rose Maybud and they are set to marry, much to the delight of the troupe of professional bridesmaids. Robin has a secret, in fact an evil secret that will prove to be his undoing. When Robin's true identity is revealed by his sea-faring friend Dick Dauntless, Rose despises him. Robin finds himself re-united with the portrait gallery of his ancestors that won't allow him to escape the Witch's Curse.
Will Robin escape the curse or will Dick steal Rose and marry her himself?
Will the world's only troupe of professional bridesmaids ever get their wedding?
Only Gilbert's words and Sullivan's music can resolve such a dilemma.
Booking
Tickets for the show are now on sale! Available from the Wolsey Box Office on 01473 295900 or through their online booking system.
22nd-26th October 2019 7:30pm and Saturday matinee 2:30pm.
Tickets are £13 for Tuesday and £16 for Wednesday-Saturday, with a limited number of £6 seats. Please ask for the reduced rate for children on booking.
Photos
Seckford Theatre
Our show venue is the Seckford Theatre Woodbridge, within the grounds of Woodbridge School. The theatre boasts excellent facilities, ample parking and a licensed bar.